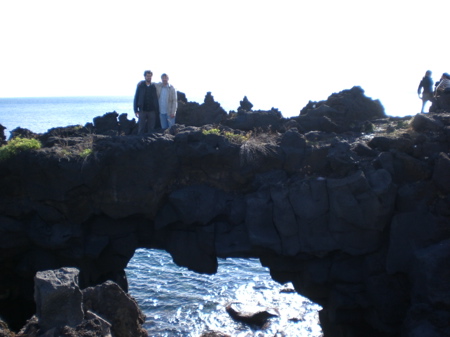 Chris an
Richard
laugh at death.
I've finally started to remember to bring my camera, have it charged and am thinking of some photos here and there. Today was another walk to the coast. In the 1600's (I believe), Catania was burried in lava --
about this much lava
.
Smart cars
are everywhere. So are
Mooninites
.